Exploring the benefits of locally sourced produce in Norfolk
Welcome to the world of locally sourced produce in Norfolk, where the journey from farm to fork is celebrated and cherished. In a time when food sustainability and quality are at the forefront of our minds, the benefits of choosing locally sourced produce cannot be overstated. Norfolk, with its rich agricultural heritage and abundance of fertile land offers a haven for farmers, local growers and food enthusiasts alike.
The emphasis on locally sourced produce and food in Norfolk stems from a desire to promote freshness, support local farmers, and foster a sustainable community.
By embracing the concept of "farm-to-table," Norfolk residents, businesses and visitors alike can savour the delicious flavours of the region while contributing to a healthier, more resilient food system. This commitment to freshness not only enhances the culinary experience but also promotes healthier eating habits and overall well-being.
From vibrant farmers markets, local shops to farm-to-table cafes and restaurants, the region is a haven for those seeking fresh, delicious, and environmentally friendly food options. In this article, we will showcase just a few of our favourite foodie delicacies you can try while exploring the wonders of Norfolk's locally sourced produce.
Norfolk; A seafood lover's paradise!
Seafood holds significant importance in North Norfolk, renowned for its picturesque coastline and thriving fishing industry. The region's rich maritime heritage and abundance of seafood varieties make it a hub for culinary excellence. The freshness of seafood is paramount in North Norfolk, as it ensures the flavours are at their finest and the nutritional value remains intact. There's nothing better than tasting the 'catch of the day'.
Situated along the picturesque coastline, Norfolk is a region is renowned for its rich maritime heritage and thriving, local fishing industry.
The commitment to freshness not only guarantees superior flavours and textures but also highlights the region's commitment to preserving marine ecosystems and supporting the livelihoods of local fishermen. With each and every bite, Norfolk's seafood embodies a true taste of the sea, making it a must-visit destination for seafood lovers.
Shop local, taste the difference
One of the key advantages of locally sourced produce in Norfolk is the superior quality and freshness it provides. By sourcing food from nearby farms, businesses and even residents you can enjoy fruits, vegetables, seafood and other products at the peak of their flavour and nutritional value.
Whether it's succulent Asparagus, tasty Cromer Crab, or tender meats, the proximity between the sea, farm and plate ensures that Norfolk's residents and visitors have access to and enjoy the freshest ingredients possible.
This is by no means a definitive list as there is such a wonderful array of great food & drink to sample in Norfolk, these are just a few of our favourites to consider while on your travels around the fabulous county of Norfolk.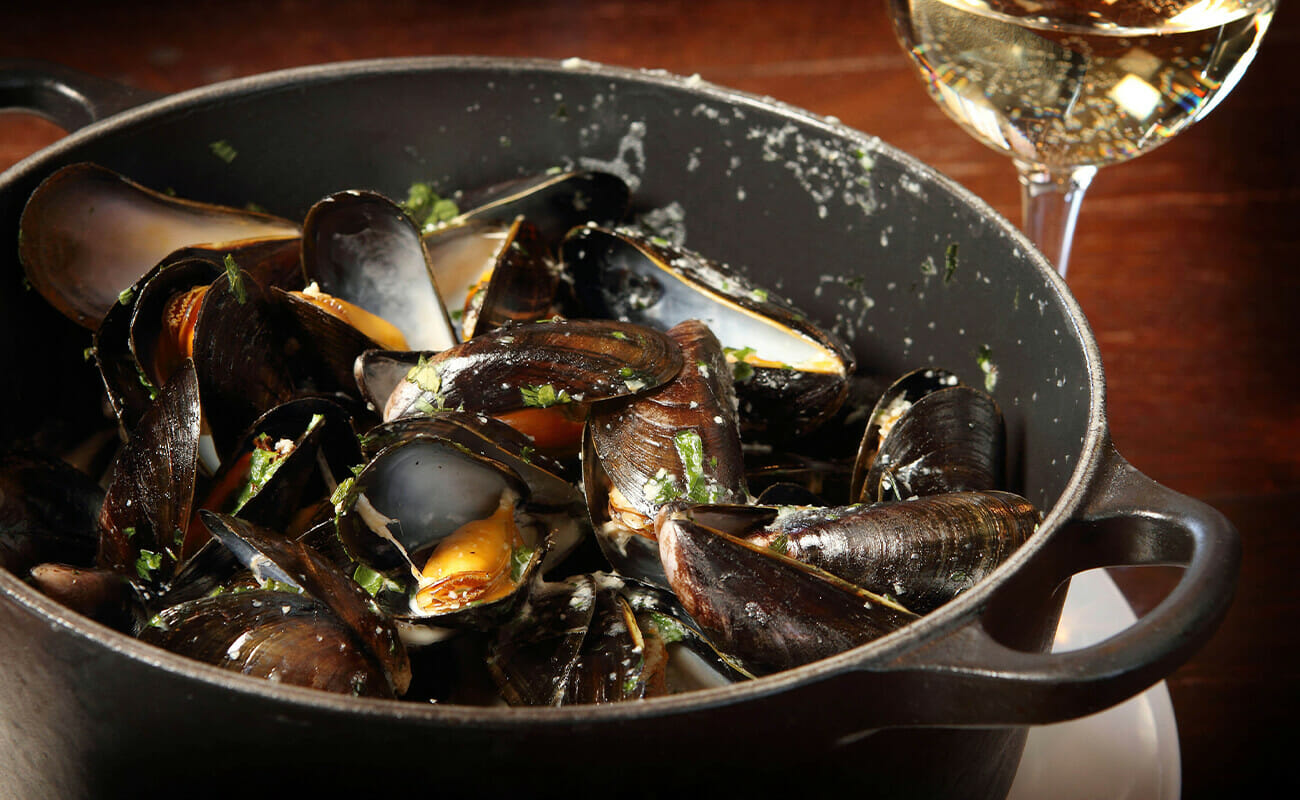 Cromer Crab
Renowned for their delicate, sweet flesh, Cromer Crabs are a true Norfolk delicacy. These prized crustaceans are caught off the shores of Cromer, a coastal town famous for its fishing heritage. The cold and nutrient-rich waters of the North Sea provide the ideal conditions for the crabs to thrive, resulting in a succulent and flavoursome meat.
The Cromer Crab is typically enjoyed in a classic crab sandwich, where the tender flakes of white and brown meat are nestled between two slices of freshly baked bread. Alternatively, indulge in a creamy crab soup, where the rich flavours of the crab infuse into a velvety broth, creating a comforting and indulgent dish.
Available on just about every street corner in Cromer and a delicacy served in cafes and restaurants throughout fabulous Norfolk.
Norfolk Asparagus
A seasonal delicacy held in high regard since the Roman times, harvested during the spring season, Norfolk Asparagus is a prized vegetable that boasts a distinctively tender texture and a vibrant, grassy flavour. Grown in the fertile soils of Norfolk's farmland, the asparagus spears emerge in abundance, signalling the arrival of the new season.
The local farmers carefully handpick the asparagus, ensuring that only the finest and freshest stalks make it to the market. Norfolk Asparagus is best savoured when lightly steamed or pan-fried, allowing its natural sweetness and earthy undertones to shine through. Pair it with a drizzle of melted butter or a sprinkle of sea salt to enhance its flavours further.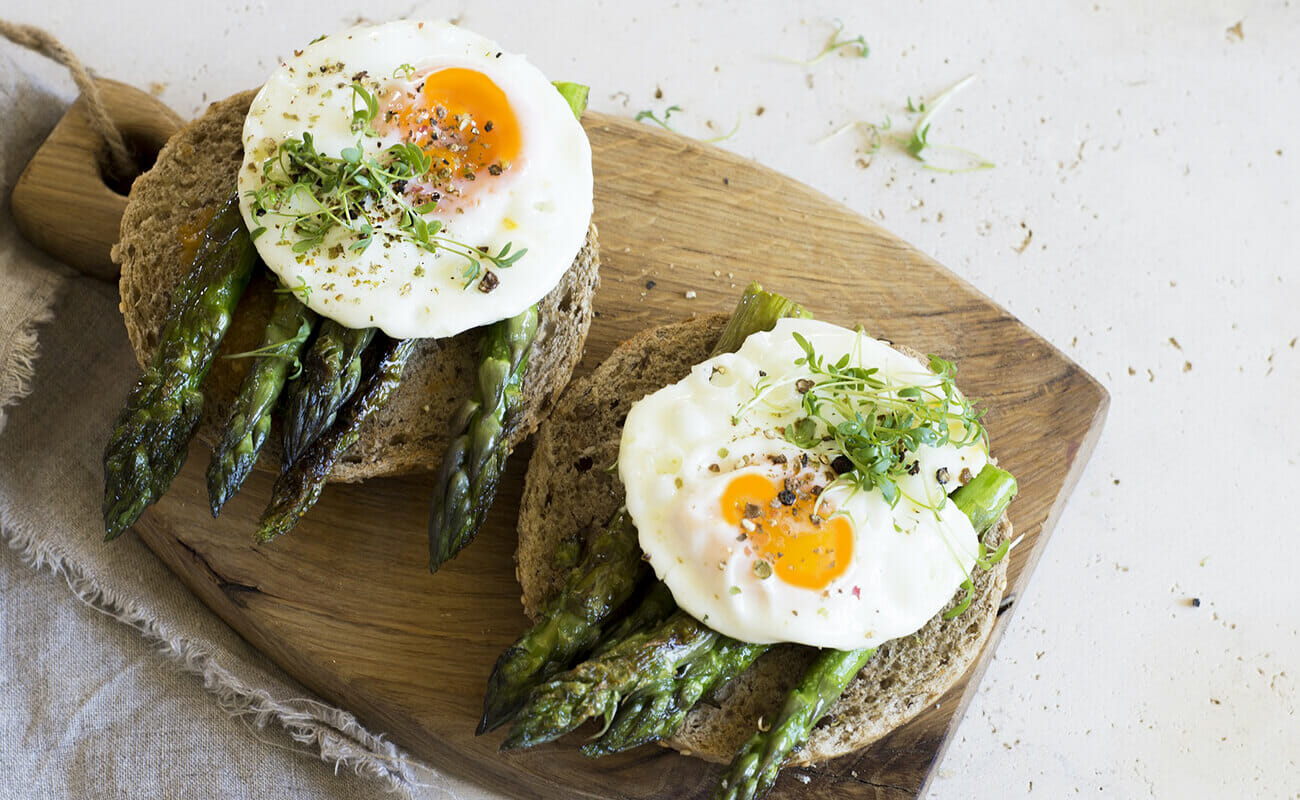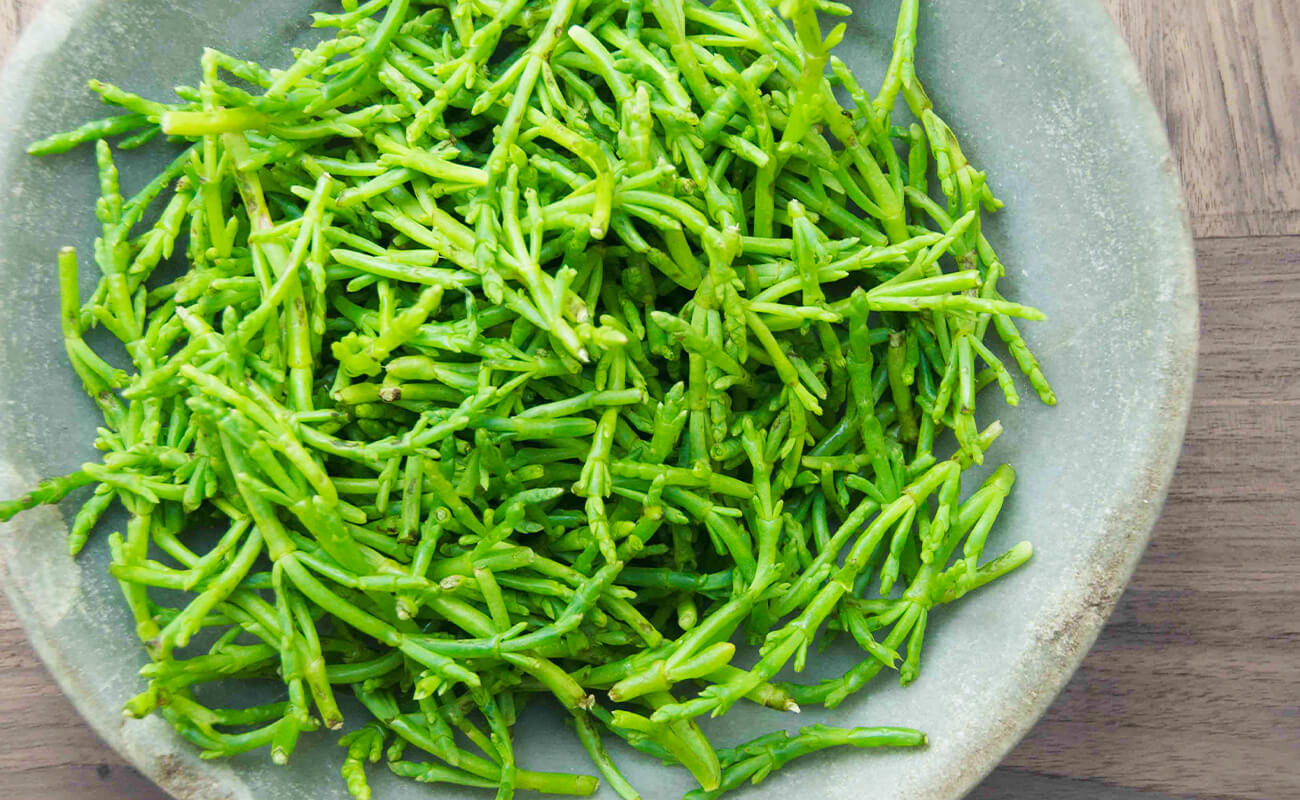 Brancaster Mussels
The clean harbour waters of Brancaster Staithe make it an ideal area for shellfish. Enjoyed during months with an 'R', so roughly from September to April depending on how warm early autumn and spring are. Hailing from the charming village of Brancaster, these plump and juicy mollusks are celebrated for their briny and slightly sweet taste.
The pristine waters of the North Norfolk coast provide the perfect habitat for the mussels to grow, resulting in a superior quality shellfish. Brancaster Mussels are best enjoyed steamed, allowing their natural flavours to come to the forefront. Served with a tangy shallot and white wine broth or a fragrant Thai curry sauce, these succulent mussels offer a taste of the sea and a true representation of Norfolk's coastal heritage.
Marsh Samphire
Marsh samphire, otherwise known as "sea asparagus" thrives in our tidal salt marshes and creeks along the North Norfolk coast and is fabulous steamed and eaten with butter. It's sometimes called sea asparagus or sea pickle, in Norfolk it is commonly called sampha [sam-fa].
This succulent plant grows in abundance along the marshes, and its distinctively crisp texture and briny taste make it a sought-after delicacy. Marsh Samphire is commonly used as a side dish or a flavourful ingredient in seafood preparations.
A real favourite of ours and love it when it's lightly sautéed with butter and garlic, it provides a delightful burst of flavour and a satisfying crunch.
Stiffkey Cockles
Stiffkey cockles are generally thought to be the finest cockles available in Great Britain. They are also know locally as 'Stewkey Blues' because of their distinctive grey-blue colour which comes from the mud and the sand in which they live.
Harvested from the mudflats of the North Norfolk coast, Stiffkey Cockles have become an iconic part of the region's culinary heritage. These tiny shellfish are often enjoyed as a snack, either freshly shucked or pickled in vinegar. With each bite, the bracing sea flavours transport you to Norfolk's coastal landscapes, making them a must-try for seafood enthusiasts.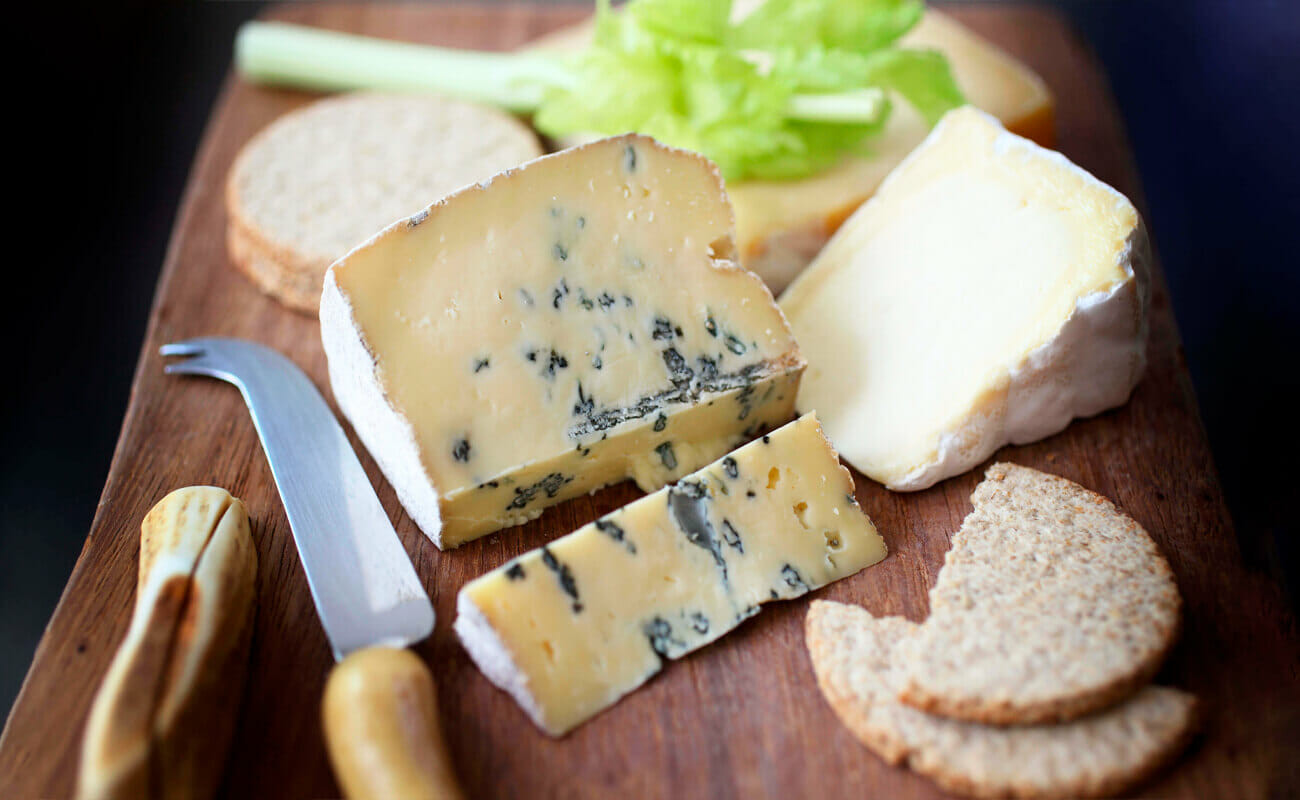 Mrs Temple's Cheese
Indulge in the creamy delights of Mrs Temple's Cheese, a family-run dairy producing exceptional artisan cheeses. Located in Wighton, Norfolk, the Temple family has been crafting these exquisite cheeses for generations.
Each cheese is made using locally sourced milk, ensuring the highest quality and freshness. One of their signature creations is the Binham Blue, a rich and tangy blue cheese with a creamy texture and distinctive blue veins.
Another favourite is the Wighton, a smooth and nutty cheese with hints of caramel. A visit to Mrs Temple's Cheese shop is a must for cheese connoisseurs, offering a chance to sample and purchase these extraordinary Norfolk creations.
Norfolk Turkey
Yes! Norfolk Turkeys really are 'bootiful' and they're not just for Christmas either. When it comes to festive feasts, Norfolk Turkey takes centre stage. Known for their superior flavour and succulent meat, these free-range birds roam the county's lush pastures, resulting in a rich and deeply satisfying taste.
The Norfolk Turkey is a testament to the region's commitment to ethical and sustainable farming practices. Roasted to perfection, the turkey's moist and tender meat pairs beautifully with traditional accompaniments such as stuffing, cranberry sauce, and roasted vegetables.
Whether enjoyed on Christmas Day or any other special occasion, Norfolk Turkey is a true culinary centre piece that embodies the spirit of celebration.
Norfolk Game
The great thing about game is that it's all around us, which makes it very sustainable, particularly in a big rural county like Norfolk where edible game birds and mammals are plentiful. Venture into Norfolk's rich countryside and discover a treasure trove of game meats. The region's diverse landscapes provide a natural habitat for a variety of game species, including pheasants, partridges, venison, and rabbit.
Norfolk Game offers a unique and flavoursome range of options for game enthusiasts. The tender and gamey meat of these animals is expertly prepared, often featuring in hearty stews, pies, and roasts. Indulging in Norfolk Game is not just a culinary experience but also an opportunity to appreciate the region's rich natural heritage and the time-honoured tradition of game hunting.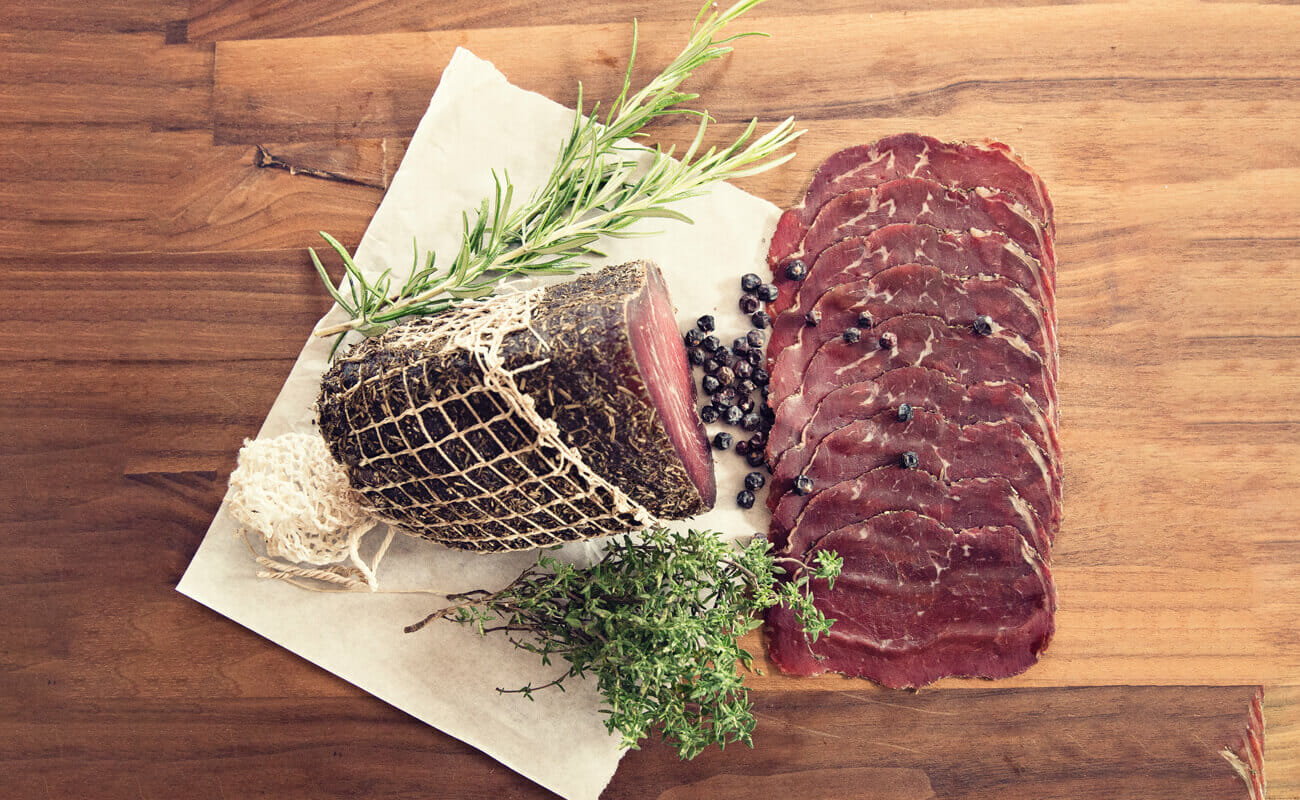 Our Top 8 must eat foods you simply must try!
Norfolk's culinary landscape is a tapestry of flavours, combining the bounties of the land and sea with traditional techniques and passionate craftsmanship. Our Top 8 must-eat Norfolk foods listed above offer a tantalising glimpse into the region's gastronomic wonders.

Whether you're a seafood lover, a cheese enthusiast, or a game aficionado, Norfolk's diverse and delectable offerings will undoubtedly leave a lasting impression on your palate. Embrace the culinary delights of Norfolk and savour the unique flavours that make this region a true food lover's paradise.
Recommended places to 'eat local' in Norfolk
When it comes to savouring the finest culinary experiences in Norfolk, a plethora of top-notch eateries awaits. Embracing the ethos "eat local," these establishments showcase the region's abundance of high-quality, locally sourced produce. From award-winning farm-to-table restaurants that celebrate the flavours of Norfolk's fertile countryside to cozy coastal bistros specialising in freshly caught seafood, the dining scene in Norfolk is a gastronomic adventure.
In Norfolk, dining out is not just a meal, but a celebration of the land's bountiful offerings and a way to support the talented local producers who take pride in delivering the very best to your plate. Here's a small selection of places to eat out in Norfolk where we have visited and enjoyed: